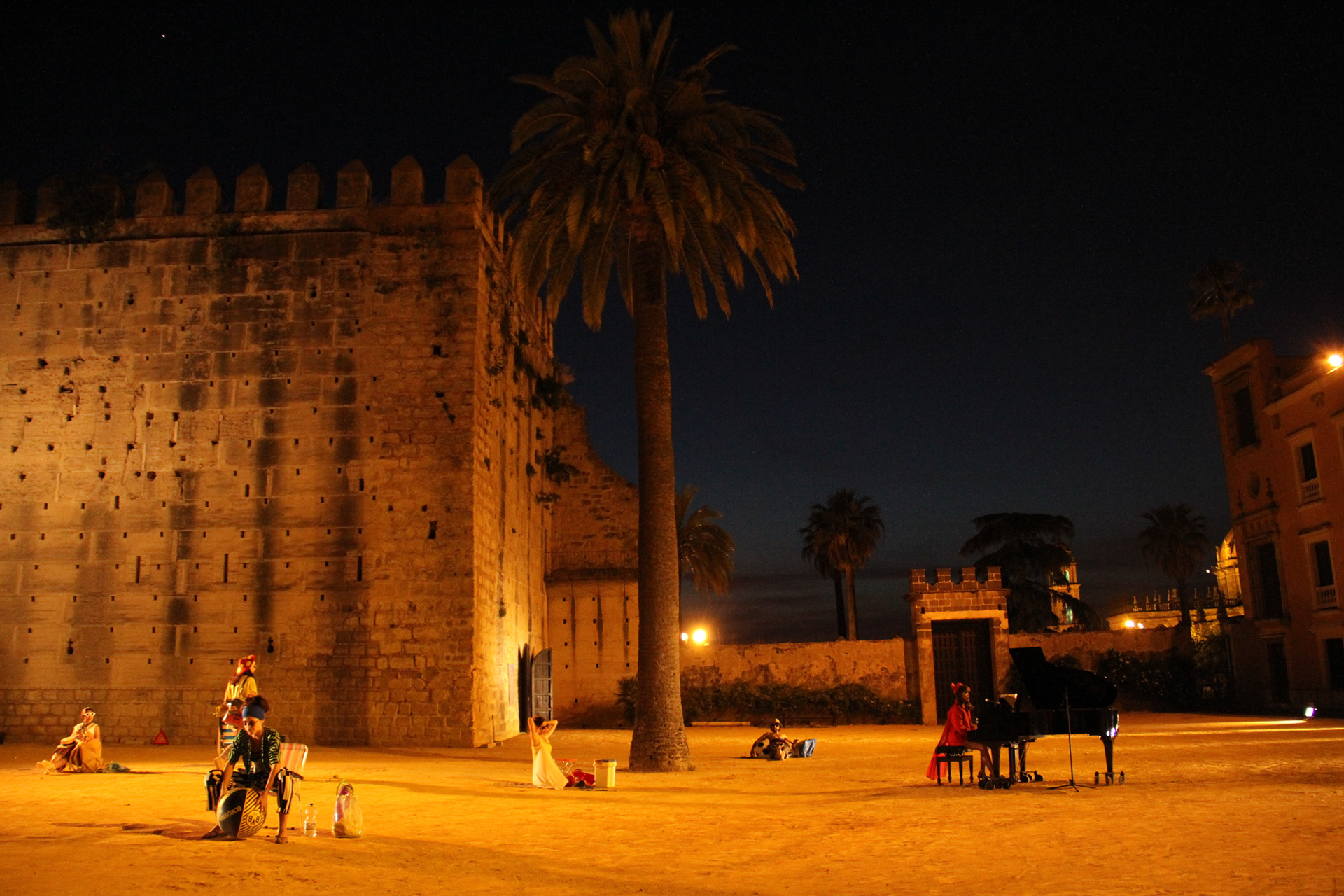 We're celebrating. We're going to the beach, we're bringing chairs, and beer. We 're spreading our civilisation, and we're taking over the beach.
We were nomads, now we are colonists. We start a war, we humanise nature, crushing everything, including ourselves.   
A collaborative project, presented in the archaeological space of Alcazar de Jerez de la Frontera, in Spain. The castle was built by the Moorish. 
Devising team: 
Isabella Bruno, Georg Butow, Martina Conti, Panita Karnkunwithit, Yao Liao, Gabriela Sandoval, Sofia Sfyri, Oscar Silva,